---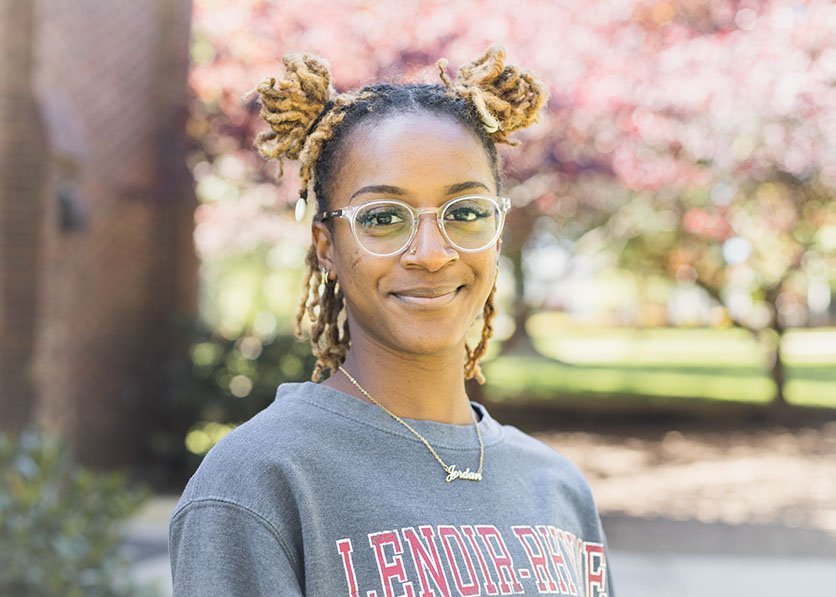 Jordan Shealey '23 came to Lenoir-Rhyne four years ago as a recruit to the women's track and field program. While she has been a valuable member of the highly competitive team, her academic record as an information technology major has given her a chance to leave a different mark on the campus and community.
"In high school, we were working on a project building our own websites using HTML. It wasn't anything big or complicated, but I thought it was really cool to be able to make something just from code. I like the idea that I can create something from almost nothing. I still love that feeling," shared Shealey.
As part of her senior capstone project this spring, Shealey worked with a team developing a website and promotional documentary for VOICE, a Hickory-based non-profit focused on assisting homeless individuals as well as veterans in need by providing footwear, other essential items and referrals for additional services in the region.
Although she has worked internships and other jobs in web development, data analysis and coding throughout her undergraduate years, this project showed Shealey the emotional and social impact her skills could create.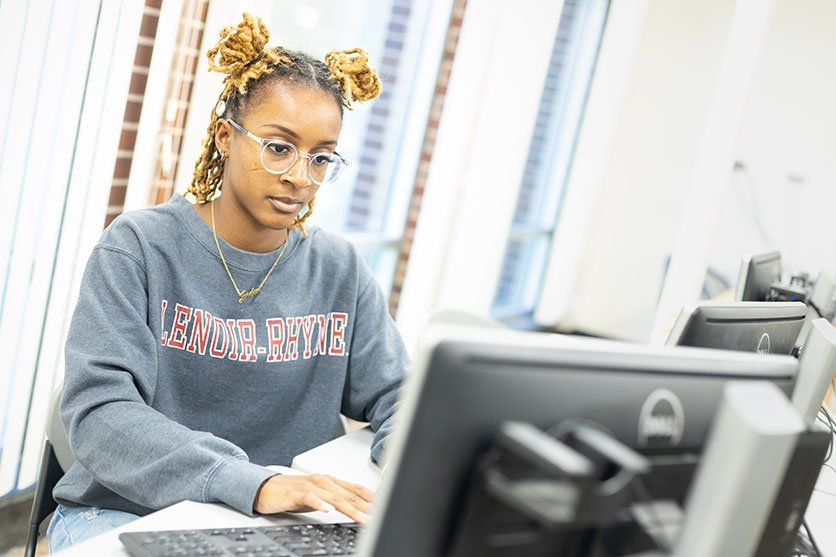 "When we started developing the site, we'd meet with the VOICE president, Marcia Hubbard, and other members of their board to get feedback. Seeing how happy our work made them made me want to keep going."
Initially, the project was meant to last only a semester, but each member of the team has assumed a long-term commitment to the organization. Shealey now serves as secretary, and her fellow senior on the project, Ringo Nguyen, serves as director of media and marketing.
"We had three choices for the project, and we chose VOICE because we believed in the work they're doing," said Shealey. "Once we got into the work, and I saw all they've been doing for the community — because I put the videos and photos on the website — I wanted to get more involved and donate my time and talent to help others."
Shealey also puts in the time and effort to help and support the rest of the women's track and field team as a short and mid-distance sprinter, competing in the 100-meter, 200-meter and 400-meter events and relays. She holds the university record time for the women's indoor 400-meter sprint.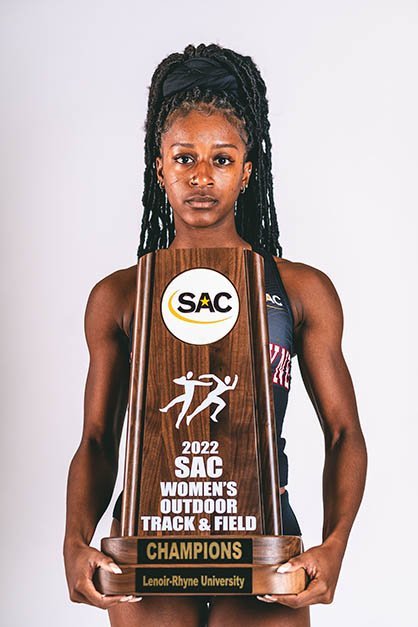 "When we had field day in elementary school, I was always ready, and always near the front, even competing with the boys then," Shealey shared. "I joined the track team in middle school — along with basketball, cheerleading and soccer — because I wanted to get the four-sport award. I've stayed with it because I just love running."
Because the NCAA has extended eligibility for college athletes unable to compete during the 2020 and 2021 seasons due to COVID, Shealey plans to use that extra eligibility to begin her MBA at LR in the fall, focusing on business analytics and information technology. Even though she will continue to be around campus, she looks at the legacy of her undergraduate years with satisfaction.
"I've set some records as an athlete, and I've been an asset to my team," she said. "Plus, I've been part of getting VOICE started here on campus — the other members of our capstone team will keep that going. With all the publicity that project has gotten, as one of the women in the IT program, I also hope I've inspired other women to find success in information technology. I feel like it's been a good four years."