---
Recognized by the Hickory Young Professionals, Lenoir-Rhyne's Leah Beth Hubbard, special assistant to the president for strategic initiatives, and Ryan Sanford '13 were named to this year's Top 10 Under 40 list.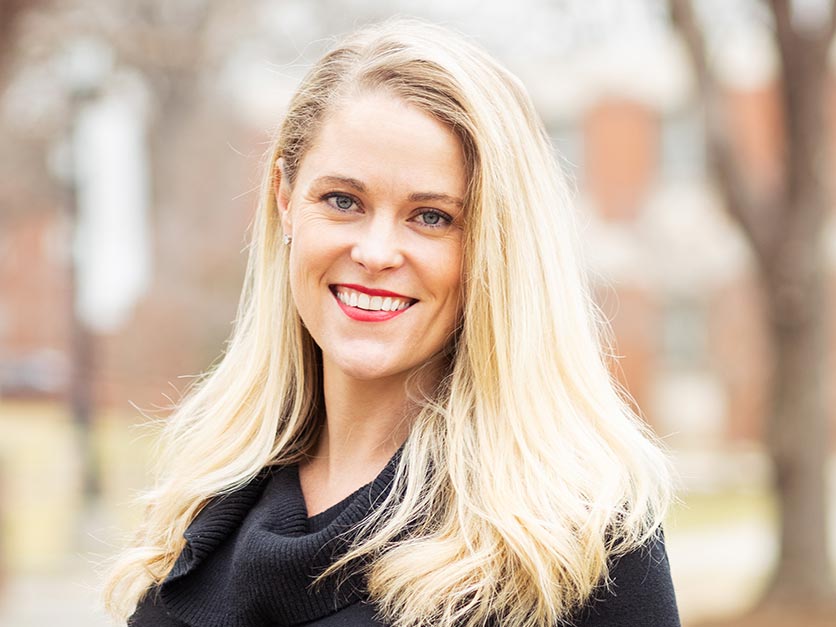 Recipients of the award are selected based on their involvement in the community and leadership in community activities in addition to excelling in their career.
In her current role, Hubbard works to advance strategic presidential initiatives and address issues that impact the institution across the complex university landscape. She also serves as a representative for the president, providing direction to carry out the president's vision, goals and priorities.
In recent years, her work with the university and community involves transitional work with the University City Commission (UCC) and enhancing the relationship between LR and the City of Hickory while providing unique opportunities for the students and community to increase interactions.
In 2019, Hubbard was elected to serve as chair of this Commission. In partnership with the Hickory Downtown Association, the UCC launched three downtown events for students, increasing awareness of downtown businesses and community events.
"Hickory and LR are exceptional, and it makes me extremely excited to share the experiences and opportunity that both LR and the Hickory community have with one another other," shared Hubbard. "When we work together, we are stronger!"
Ryan Sanford '13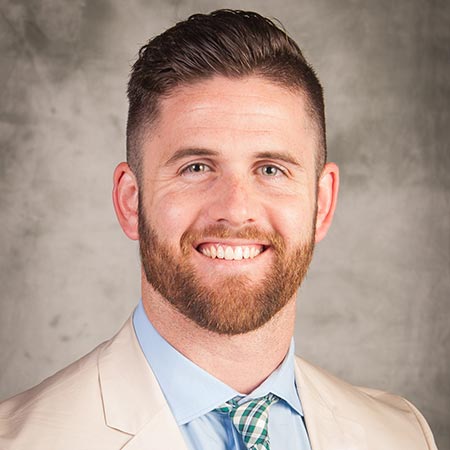 A 2013 graduate of Lenoir-Rhyne, Ryan Sanford serves as a commercial risk manager with First Security Insurance, Inc. In his role, he specializes in providing insurance services to businesses, including general liability, workers compensation and commercial autos. Previously, Sanford worked as a membership director for the Catawba County Chamber. In 2017, he transitioned to the insurance industry, working two years for Lance Cook State Farm before his current position.
As a student-athlete at LR, Sanford played football and earned a degree in business management. He is married to Tera Crisp Sanford '13. They have two children, with a third due in 2022. In addition to his role as husband and father, Sanford said he is proud of being a leader in his church and serving on the praise and worship team.
Award recipients will be recognized at a dinner on Friday, Nov. 12.