---
Lenoir-Rhyne strives to make the college experience more accessible and affordable. Vital supporters of those efforts are foundations, including the Lettie Pate Whitehead Foundation of Atlanta, Georgia.
LR has received $220,000 from the foundation in support of undergraduate nursing scholarships for the 2022-23 school year. This is an increase of $30,000 from the previous year.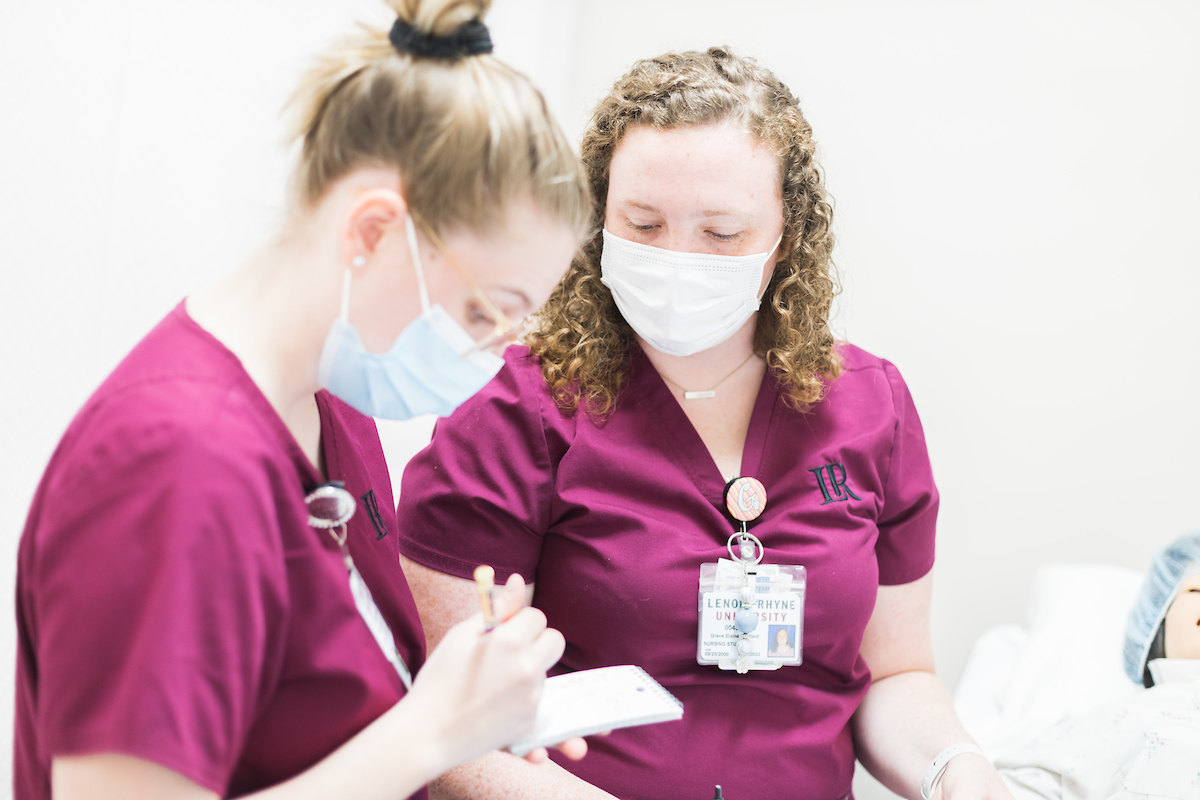 "We are thankful to receive these scholarship funds for our nursing students," said Kerry Thompson, Ph.D., chair of LR's School of Nursing. "Scholarships provide financial support and enable our students on their journey to earn their degree. The foundation's support is a testament to their understanding that education changes our students' lives and provides for more prosperous futures."
The scholarship program supports undergraduate higher education for women with financial needs across the South and maintains a special interest in the medical, nursing and allied health fields.
Alyssa Bailey, a junior nursing student, is one of six scholarship recipients. With a passion for serving others, Bailey said the nursing scholarship makes it possible to obtain her degree.
"Two years ago, my grandparents took me on a mission trip to the Dominican Republic, and I was able to participate in 84 surgeries in four days," Bailey said. "While I was there, I fell in love with being able to help people and knew that I wanted to go into nursing. I am grateful to have received various need-based scholarships, including this one. If I want to pursue further education [after earning my undergraduate degree], I won't have to accrue as much debt."
The Lettie Pate Whitehead Foundation was founded in 1946 and is dedicated to the support of women in nine southeastern states. It comprises Alabama, Florida, Georgia, Louisiana, Mississippi, North Carolina, South Carolina, Tennessee, and Virginia. The foundation devotes most of its resources to the Lettie Pate Whitehead scholarship program, which provides grants to schools and colleges to be used for need-based scholarships for Christian female students. More than 200 accredited educational institutions participate in the Lettie Pate Whitehead scholarship program. Thousands of women receive financial assistance each year in individual amounts determined by the recipient institutions.