---
University renames street on campus in honor of beloved professor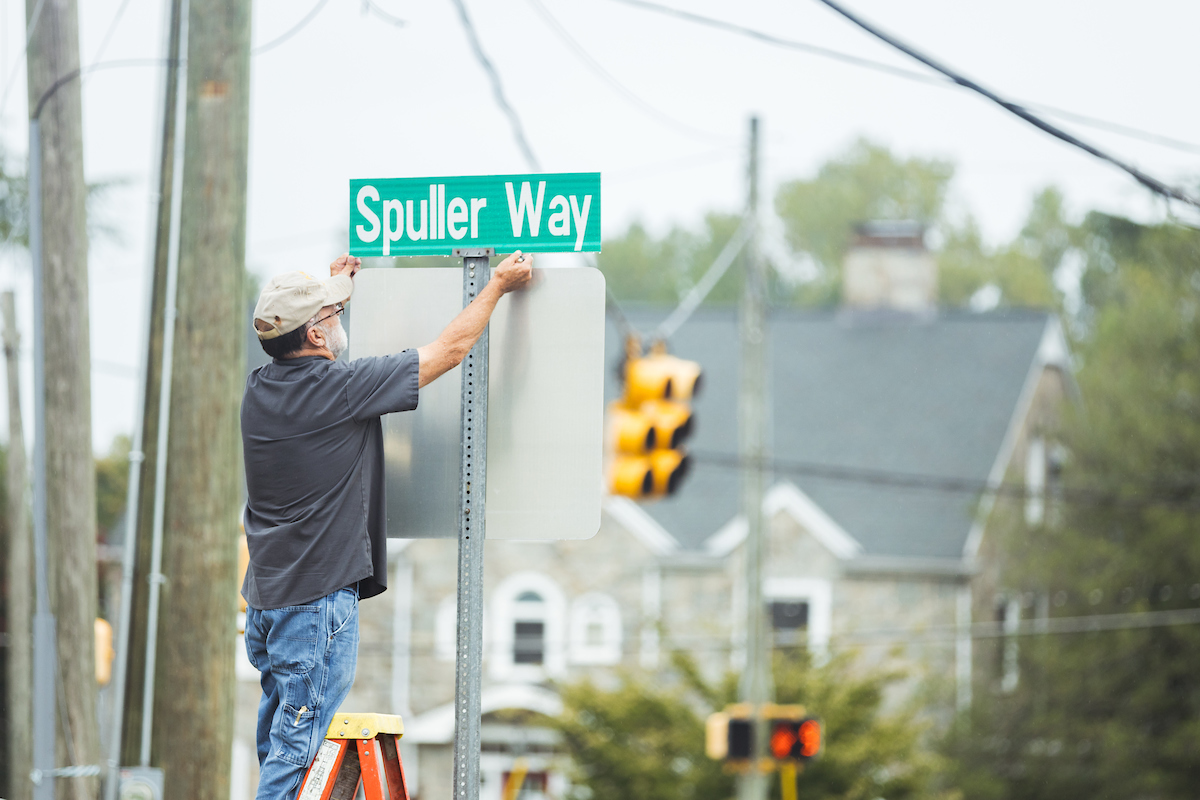 A common campus street name will now bear the name of an iconic professor.
After a unanimous decision by the university's board of trustees, the street between Fritz Conrad Residence Hall and Alex and Lee George Hall, formerly known as College Drive, will now be recognized as Spuller Way.
Named in memory of Robert Luckey Spuller, Ph.D., the street name is a tribute to his many years of service at Lenoir-Rhyne and his prestigious career. In his 30 years of service at the university, he served as professor, department chair, science division chair, dean of the faculty and vice president of academic affairs.
His love for the university ran deep, and when called upon to serve, he gladly accepted. He held the role of interim president of the university, headed the Reese Institute for Environmental Studies until a director was named and was an instrumental leader at the inception of the prestigious Lenoir-Rhyne Visiting Writers Series.
During his tenure, he was the recipient of the Raymond Bost Award for Excellence in Teaching, HACAWA yearbook dedication, Opal Moretz Alumnae Service Award, Board of Trustees Outstanding Community Service Award and Board of Trustees Citation of Outstanding Contribution to the University.
The new street sign was installed Wednesday, Sept. 15, 2021.