---
Bears of Distinction connecting past, present and future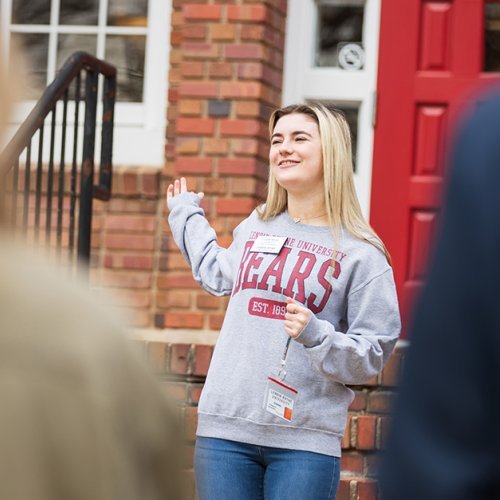 It's been said by students, faculty and alumni that there's something special about Lenoir-Rhyne. For future Bears, a campus tour delivers that feeling of excitement and a rite of passage for a prospective student.
Helping to make those visits transformative and memorable are Bears of Distinction, otherwise known as BoDs. For almost two decades, students who serve as BoDs have been the face of the university and an authentic voice for prospective students.
"While year-to-year, the BoDs are a small group of individuals, their impact at LR is huge," said Undergraduate Admission Counselor Sara Hollar'17. "Whether they are building relationships with prospective students on a campus tour, getting involved with Bears Give Back, LR's annual giving day, or serving as part of the Student Government Association, our Bears of Distinction are not only an important part of the Office of Admission, but they are also integral players on the LR campus as a whole."
Bears of Distinction Share LR History and Tradition
The Bears of Distinction, established in 2004, were initially formed to create a bond between current students and Lenoir-Rhyne alumni. Fostering a sense of pride and LR tradition, they worked closely with the Alumni Association to improve student involvement. Perrell D. Bess '06 was an inaugural BoD and treasured his experience.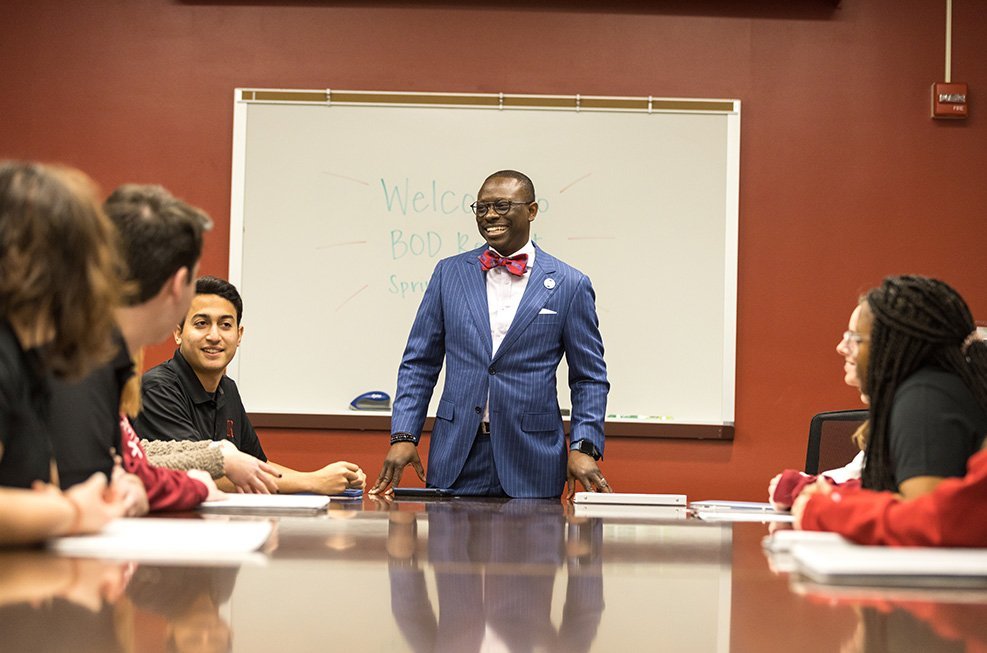 "That role bridged the gap between the students and the alumni that were returning to visit the campus," said Bess. "It was great for networking since they had a wealth of knowledge and connections."
The benefits from Bess' experience are still the same today. In addition to networking, he learned public speaking and how to navigate conversations between different generations.