---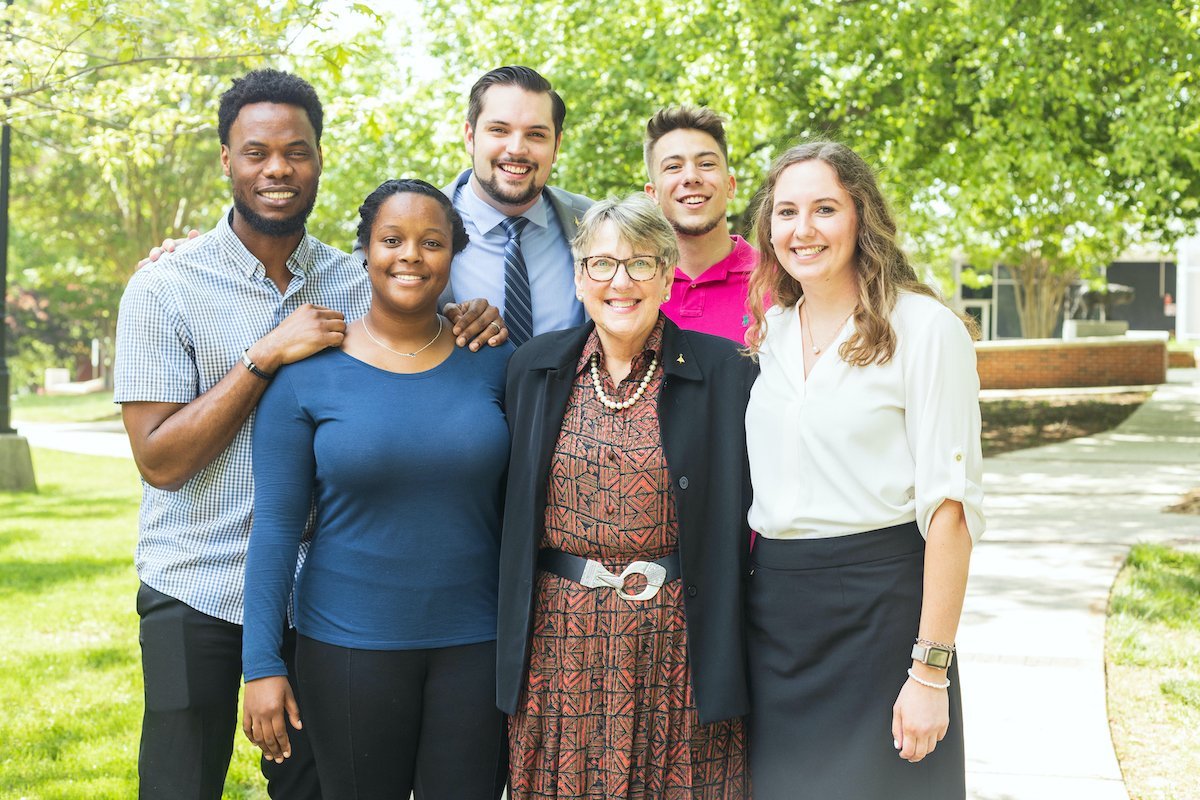 If you were to ask Samantha Howell '90, MBA '03, about her time in the business administration program at Lenoir-Rhyne — the most memorable part for her was Dale King, Ph.D.
"I had the good fortune that she was assigned as my adviser. It was in this role that I developed a tremendous respect and admiration for her leadership and guidance," said Howell, who serves as the human resources business partner and vice president of human resources for Hanes Companies, Inc. "She taught many of my undergraduate business courses, and I continued to strengthen the bond with Mrs. King when I started the MBA program."
Howell and King have kept in touch over the last 30 years — with Howell sharing, "Dr. King has encouraged me to serve on the Business Council and to provide feedback to students in Business Policy. I consider our relationship a true blessing, and I cherish her. She respects and honors me, which is truly humbling."
In speaking with others in the community and at Hanes, many of whom are LR alumni also taught by King, Howell felt that many shared the same deep admiration and connection to King that she did.
"When I found out that she was retiring in 2022, I started thinking about how we could honor her and found that the best way to do so was to help future students with a scholarship," Howell said.
Thanks to the help of Tatum Pottenger, director of annual giving, a goal of $25,000 was set to fund the Dr. A. Dale King Scholarship. The goal was met in just a few months with 35 donors making a gift in support of the scholarship, which gives preference to undergraduate students with demonstrated financial need pursuing a degree in the College of Business and Economics.
Looking to the future, Howell hopes that years from now students who receive the Dr. A. Dale King Scholarship will take a moment to research King and see the impact she had on the Charles M. Snipes College of Business and Economics and all her students.
"In addition to educating us, she taught us to adore our spouse and family, to use our good manners, to be curious and respectful about different cultures, trust but verify information, and to be humble and kind. May Dr. King's legacy endure."