---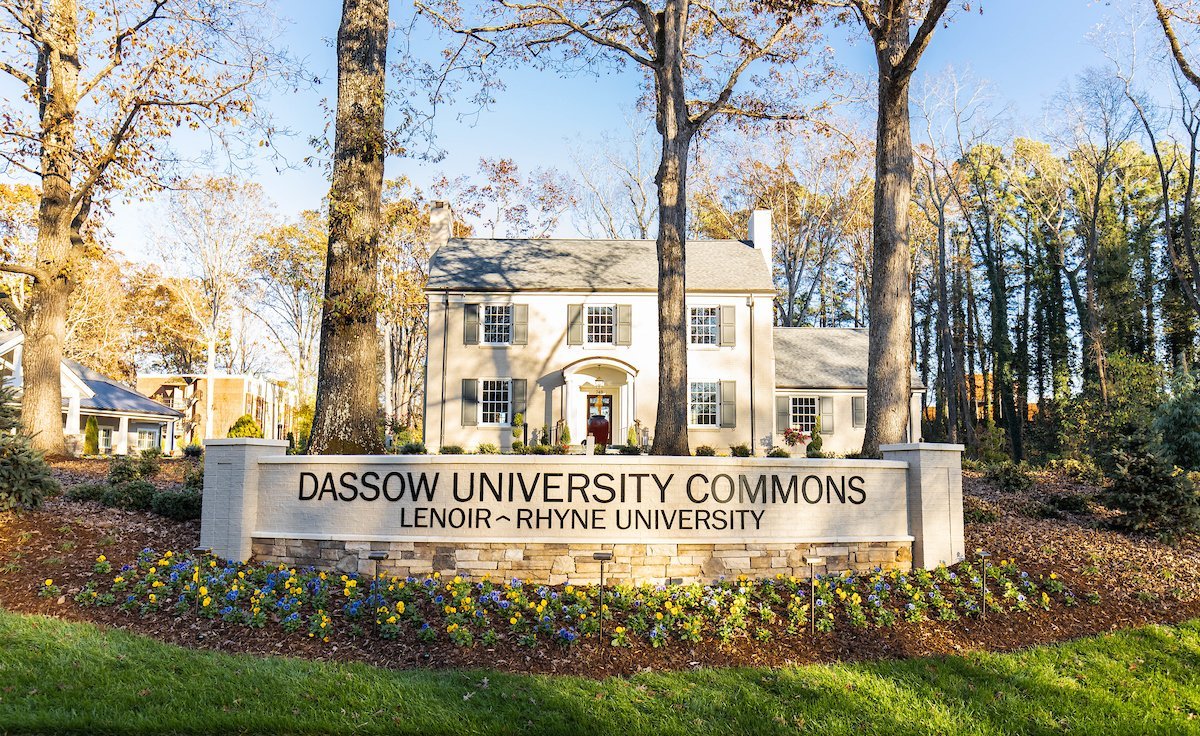 After receiving numerous nominations, the Lenoir-Rhyne University Alumni Association has approved eight new board members. The Alumni Association promotes fellowship and community among alumni; builds, maintains and enhances the relationship between LR and alumni; acts as an advisory on matters related to alumni relations; and generally furthers the interests of LR. All LR alumni are automatically members of the Alumni Association.
"I am excited to welcome these alumni to our Alumni Association board of directors this year. We have been working to diversify the board of directors in terms of age, ethnicity, location and career set for some time and are glad we have alumni volunteers of different backgrounds willing and ready to serve LR in this way," said Mary Ellen Sherrill, assistant director of alumni engagement. "Each of these alumni will bring something different to the table and really help LR connect with alumni in their respective communities."
The following alumni will serve the board of directors with three-year terms running from June 1, 2022-May 31, 2025.
Omar Bell '98
Bell is currently working as a consultant at Lindauer Global, an executive search firm and is a current board member of the YMCA of Orange County. Bell previously was director of advancement at the Morehead Planetarium and Science Center in Chapel Hill, North Carolina. While at LR, Bell was a member of the men's basketball team.
Chris Campbell '98
As director of communication and strategy for Explore Charleston, Campbell oversees the planning and execution of communication strategies with key stakeholders and guides critical partnerships to elevate and advance the region's hospitality and travel industry. Before returning home to Charleston to serve at the convention and visitors bureau, Campbell enjoyed a nearly 20-year career in healthcare administration during which he held senior leadership and consulting roles at health systems in the Southeast and Midwest. Campbell is married to his wife, Kirstin, a pediatrician at MUSC Children's Hospital. He has a daughter, Addison, and stepson, Parker. He is active in his church, St. Matthew's Lutheran, and currently serves on the church council's executive committee. Additionally, he holds an MBA from the University of Tennessee.
Laura Dytrt '18
After graduating from Lenoir-Rhyne, Dytrt attended the University of Pittsburgh to pursue a Master's of Public Health (MPH). After competing her MPH, she moved to the Charlotte area and started a job with the Cabarrus County Health Alliance in Kannapolis. She currently manages a grant-funded program for COVID Response and Recovery in the county school systems. In her free time, she enjoys being outdoors (usually on her bike), , reading, baking, and being involved in and serving with West Cabarrus Church in Concord.
Dawon Millwood '12
Located in the Greater Charlotte, NC area, Millwood is a realtor as well as a short-term rental investor in North Carolina and South Carolina with her wife. The couple has three dogs that they love to take hiking and travel in their camper. Millwood enjoys being outdoors and has recently taken up paddleboarding.
Cassandra Rawls '80
The Reverend Cassandra Rawls is a United Methodist pastor currently serving Hartzell Memorial in Hickory and McQueen Chapel in Conover. Previously, she served as the Lay Leader at St. Paul UMC in Newton, North Carolina under the leadership of the Reverend Willetta Ar-Rahmaan and pastor Stephanie Wilson while also working at First Presbyterian Newton congregation. She served on the steering committee that created Christ Church 25 years ago and served as a volunteer musician. With a passion for playing the piano, Rawls began lessons at Lenoir-Rhyne College when her music teacher recommended studying under Thelma Rast while in junior high. Rawls currently serves on the Board of Directors at Catawba Valley Business Development Center and has been a member of Business Network International for 20 years. She is currently enrolled in an M.Div. program at Union Presbyterian Seminary in Charlotte, North Carolina.
Ben Stacke '99
Stacke is a partner at Faegre Drinker Biddle & Reath LLP – a firm designed for clients, providing exceptional transactional, litigation and regulatory service to organizations ranging from emerging enterprises to multinational companies. In addition to his BA in political science from LR, he earned a master's degree in international relations from The University of Edinburgh in 2002, a law degree from the University of North Carolina School of Law, and a master of law in international business law from The London School of Economics and Political Science.
Jamie Treadaway '92
Treadaway is the president and executive director for Hickory Mart Shows. He brings to the alumni association board a wealth of experience serving on volunteer boards in and around the Hickory area. During his time as an undergraduate student, Treadaway was very involved as a resident adviser, a Theta Chi Fraternity member, student government member, and in the Fellowship of Christian Athletes.
David Young '93, LTSS '97
A native of North Carolina, Young is celebrating 25 years of ordained ministry. He served Gloria Dei Lutheran Church in Cincinnati, Ohion from 1997 through 2010 and moved to Bethel Lutheran Church in Winchester, Virginia in 2010. 2010-present). In 2018, he earned his Doctor of Ministry in Preaching from the Lutheran School of Theology at Chicago. Young is married to the Rev. Heidi David-Young and father to Noah, a biology major at James Madison University; Micah, a trumpet player and track runner; and Leah, who loves theater, singing, and dancing.
The nominations committee seeks candidates year-round who will bring the necessary wisdom, effectiveness, candor and creative thinking to the Alumni Association board. To nominate someone, visit this webform.