LTSS names new rector and dean
---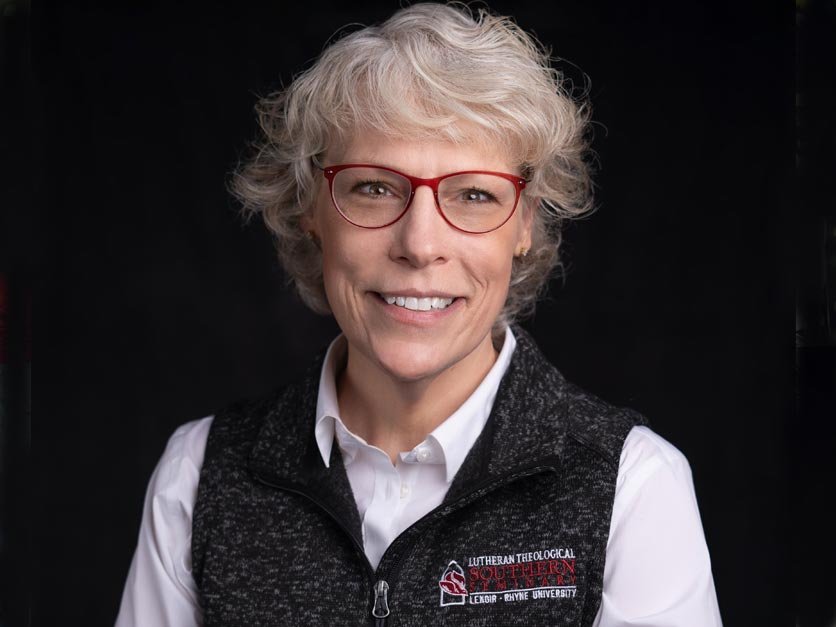 The Rev. Mary Hinkle Shore, Ph.D. joins LTSS
---
Shore is the current pastor at the Lutheran Church of the Good Shepard in Brevard, North Carolina, a position she has served in since 2013. She also served 16 years at Luther Seminary in Saint Paul, Minnesota, where
The Rev. Dr. Mary Hinkle Shore has been announced as the newly appointed rector and dean at Lutheran Theological Southern Seminary (LTSS) of Lenoir-Rhyne University, located in Columbia, South Carolina. Shore will begin her duties in February.
In her role as rector and dean, Shore will serve as the lead academic and church administrator for LTSS and work to further develop the seminary to an exemplary status within the Evangelical Lutheran Church of America.
"I look forward to deepening our relationships with congregations and other innovative ministries to which our students will be called," Shore said. "Our alumni are crucial partners in helping to strengthen connections within the ELCA and with our ecumenical partners. Together, we are stronger and more imaginative as we prepare leaders for mission."
LTSS, which was founded in 1830 and merged with Lenoir-Rhyne in 2012, offers graduate degrees in Christian ministry, divinity, sacred theology, and theological studies. LTSS is one of seven ELCA seminaries in the United States, and the only ELCA seminary in the Southeast. Rich in tradition and welcoming to seminarians from many denominations, LTSS boasts a dedicated, collegial faculty and a broad alumni base of distinguished regional and national church leaders.
Shore is the current pastor at the Lutheran Church of the Good Shepard in Brevard, North Carolina, a position she has served in since 2013. She also served 16 years at Luther Seminary in Saint Paul, Minnesota, where she held positions as a professor with tenure and associate dean.
"Dr. Shore has extraordinary credentials and was clearly the top candidate recommended by the students, faculty, and staff at the Lutheran Theological Southern Seminary," said University President Dr. Fred Whitt. "She is highly qualified to represent our seminary to the Evangelical Lutheran Church of America and beyond."
Shore is a frequent speaker and author of the book "Signs of Belonging: Luther's Marks of the Church and the Christian Life." She has also published articles in The Christian Century magazine, Word and World journal, Journal for Preachers, and the website Working Preacher. Shore completed her doctorate in religion at Duke University, a Master of Divinity degree from Luther Seminary, and a Bachelor of Arts in Religion degree from Capital University in Columbus, Ohio. She is a member of LR's Board of Trustees, a position from which she will step down before assuming the title of rector and dean at LTSS. Shore and her husband, Hank, will relocated to Columbia and will live on the LTSS campus.
To learn more about LTSS visit lr.edu/LTSS.